The Bitdefender Central platform allows you to conveniently manage subscriptions for all your devices.
An activation code received from one of our distribution partners or as a gift can be used to activate a Bitdefender subscription
NOTE: To continue, you need a Bitdefender Central account.

You can also activate your subscription as follows:
1. Log in to your Bitdefender Central account at central.bitdefender.com.
2. Click the My Subscriptions section on the left.

3. Click ACTIVATE CODE and enter the code in the appropriate field.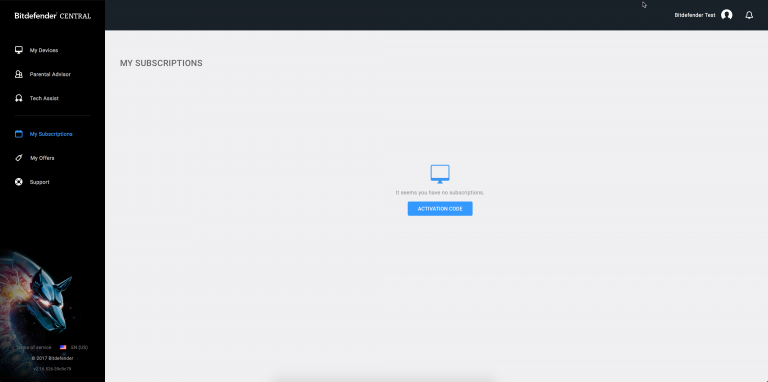 4. Then click on ACTIVATE.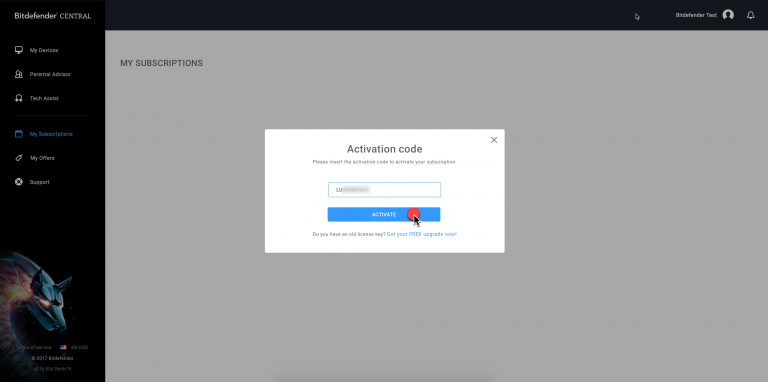 5. Your subscription has been activated.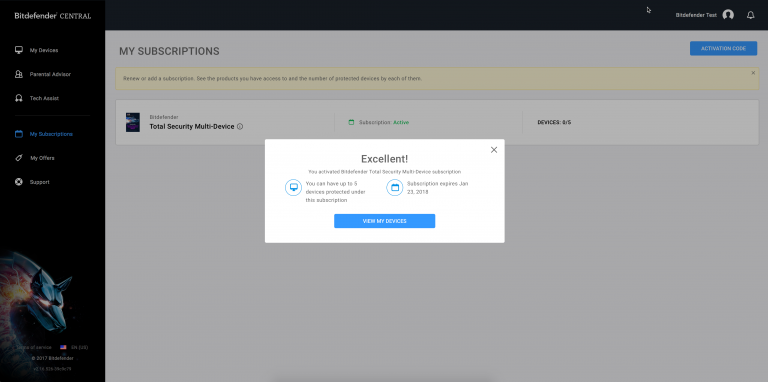 NOTE: If you install other Bitdefender products through this account, you do NOT need to enter this activation code again.