As soon as you place an order, you will receive all further information from us by e-mail.
Overview of the important points
After your order, you will first receive the order confirmation, in which the download file of the purchased software is stored, so that you can download the programme directly after your purchase.
You will receive the licence data and invoice at the same time in two separate e-mails.
The delivery of the licence data can vary between 0-20 minutes.
Excluded are: Business products and a few other products. These are ordered on an order-by-order basis, so the delivery can take up to 24 hours.
If you purchase in advance, your order will be processed after receipt of payment.
Very important: Please check your spam folder.


Where can I find my order?
Customer account
Spam folder
Support
Customer account
If you have a customer account, look under "My account" > "My serial numbers" to see if your activation code is sent out under it.
"My account"


"My serial number(s)"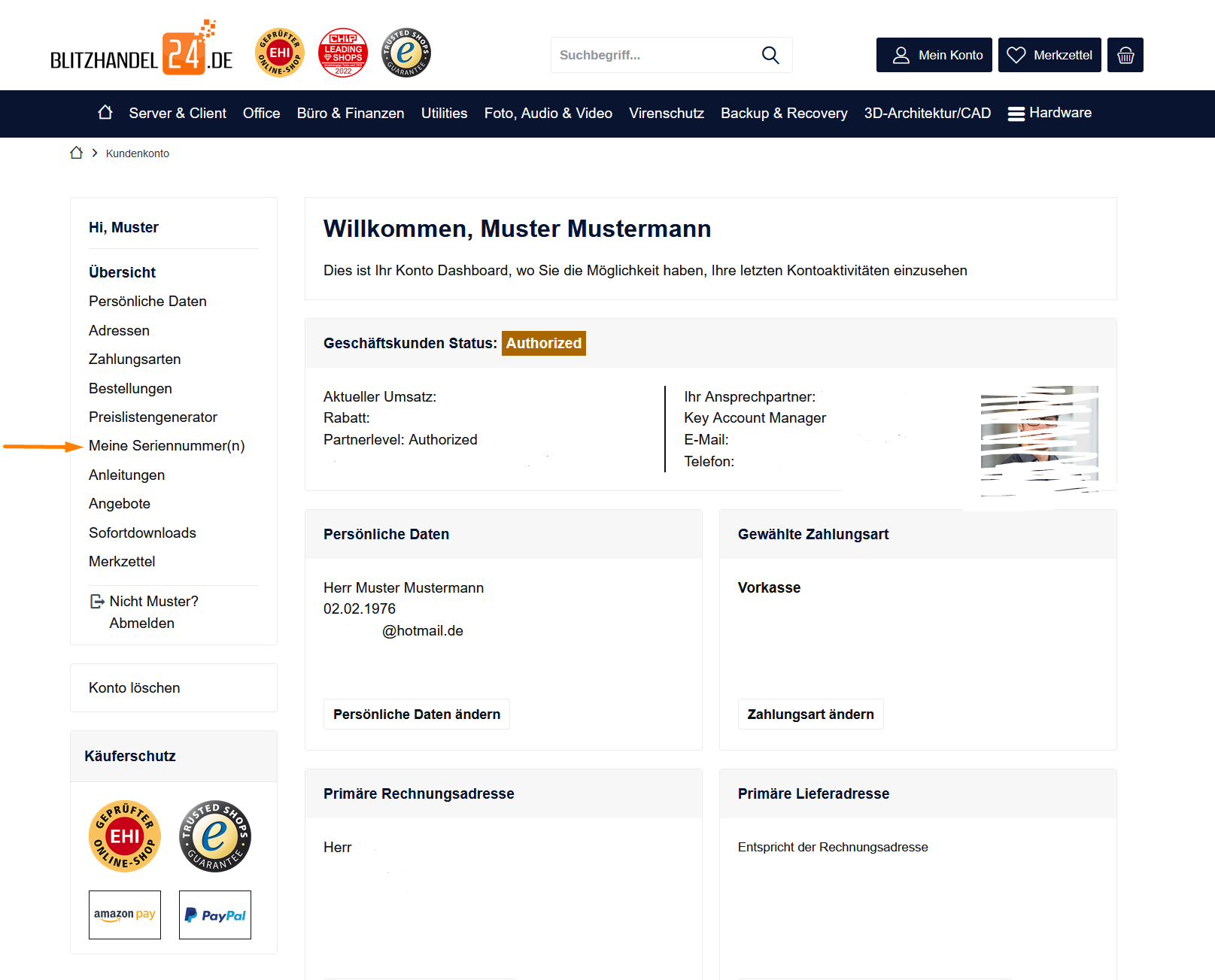 In dem markierten Feld sollte Ihr Produktschlüssel angezeigt werden.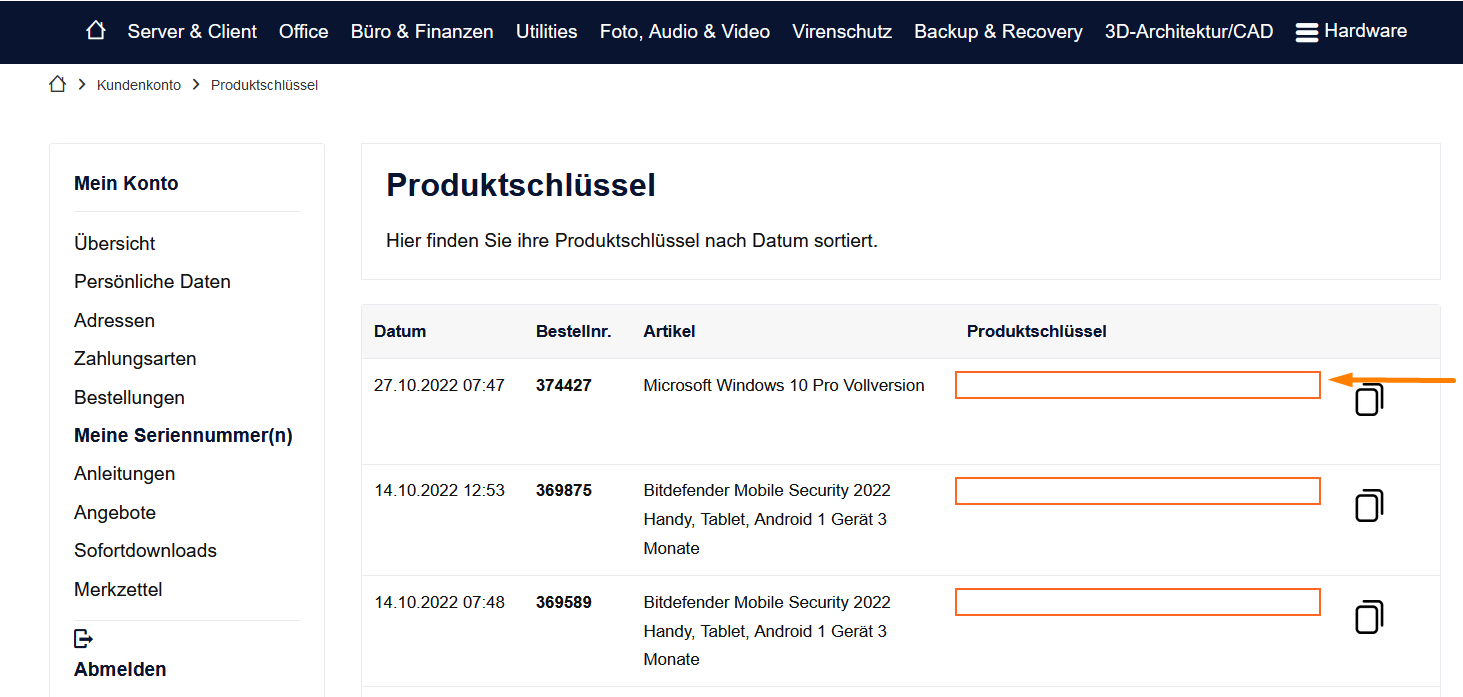 Spam folder
Check your mails thoroughly. It may well happen that mails end up in your spam folder.

Support
Request support directly via live chat, email or phone.

To use our live chat service, please click on "Support" at the bottom left of our homepage.
Our online chat support is active from Monday - Friday 09:00-17:00 and Saturday from 10:00-16:00.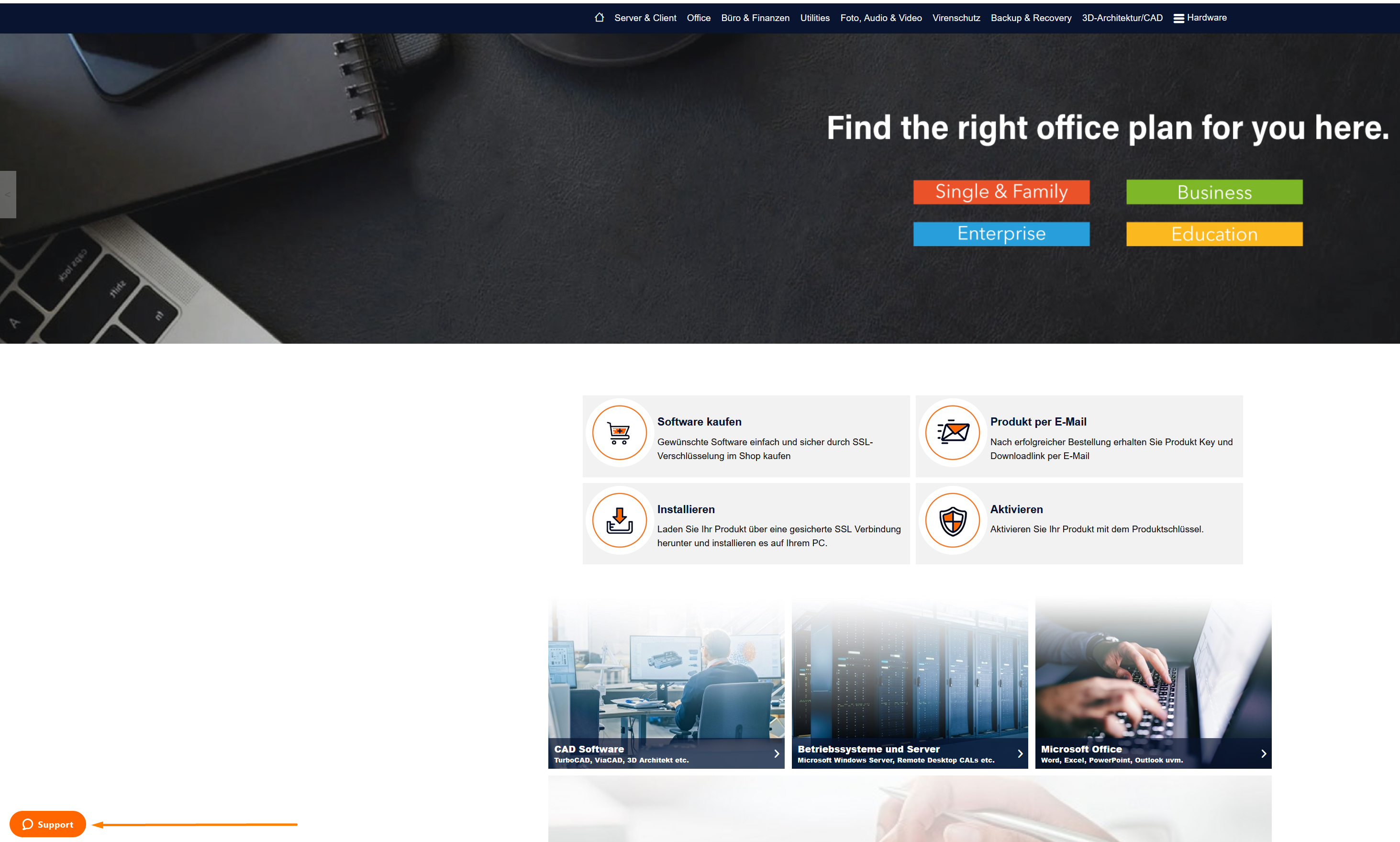 Write in the empty field what the problem is.
If the suggested help topics do not help you, click on "Live Chat" and a customer service representative will assist you.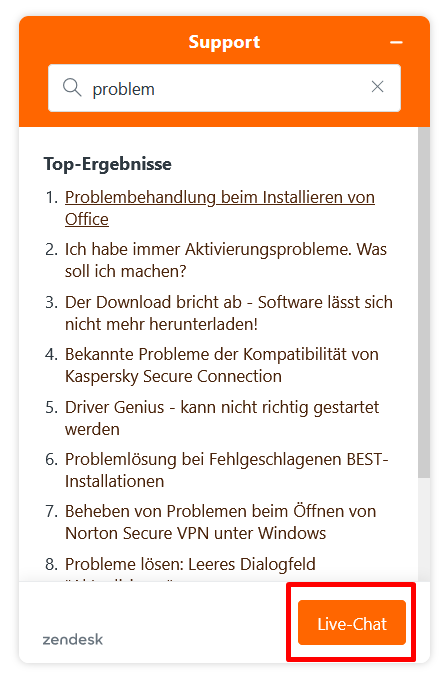 If you have any questions, our customer service team will be happy to help you by phone on
0800 0869290 or by email at shop@blitzhandel24.de