1. Open the "Nero ControlCenter". For this, you can use the search field at the bottom left to find the app on your computer.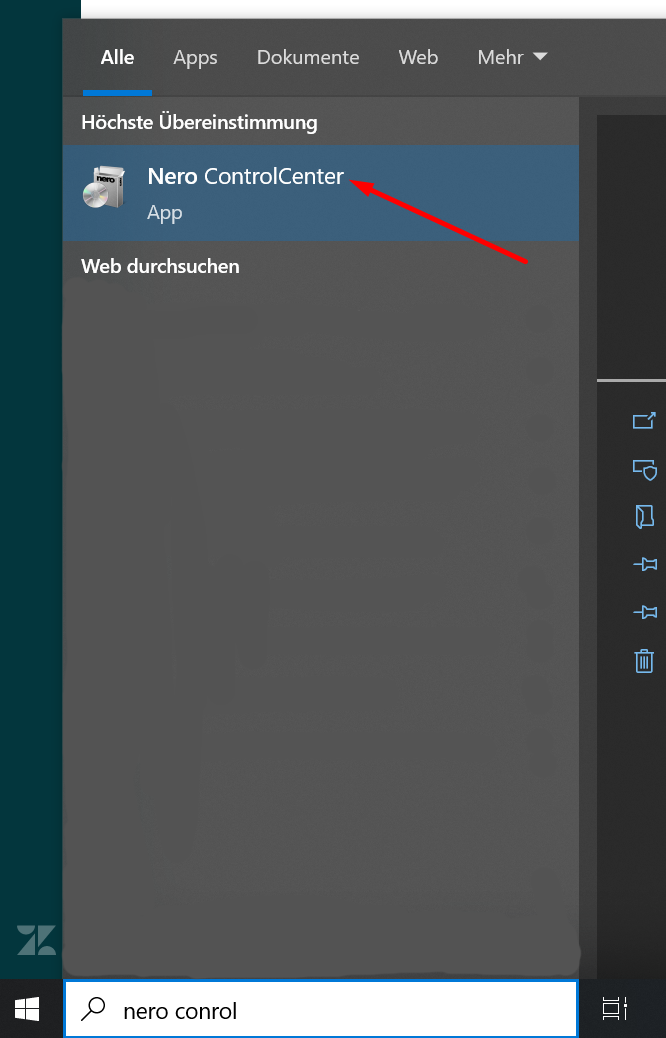 2. Click on "Update" and carry out the update.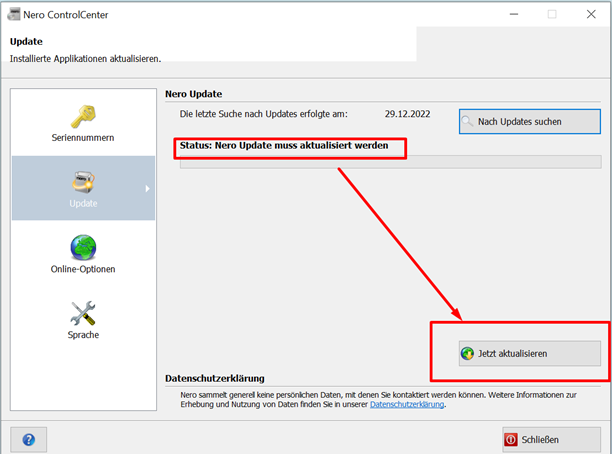 3. Now select all programmes and click on "Update now". You will then be prompted to restart your PC.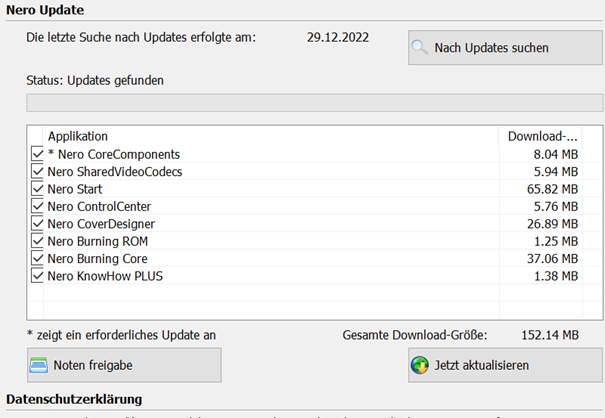 4. Nach dem PC-Neustart öffnen Sie "Nero Start" und können die aktuellste Version nutzen.