You need technical assistance from our support and have already made an appointment for remote maintenance via TeamViewer?
You can contact the Blitzhandel team via our TeamViewer client to start the remote maintenance session.

Important requirements for a successful connection
You have already made an appointment in advance.
After installing the client, you let our customer service know that you are ready to start via live chat or with a free call (not by mail).
During the session, do not touch the mouse so as not to block access.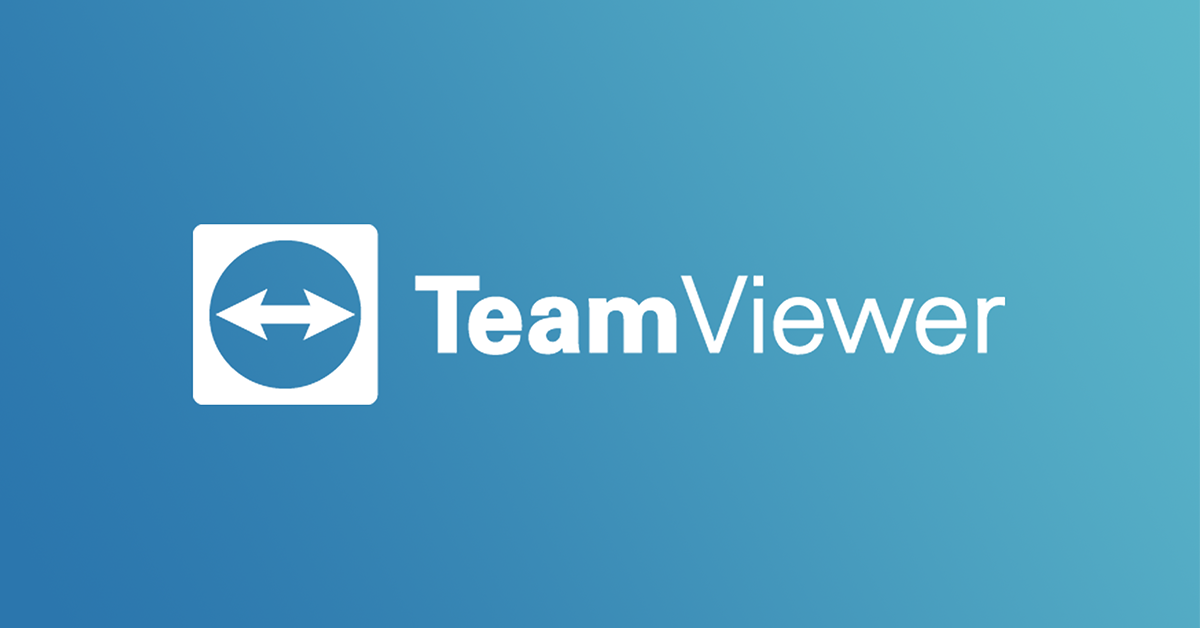 Below are instructions on how to download and start the Blitzhandel24 TeamViewer client.
1. Download TeamViewer
On our website you will find the Team Viewer button at the bottom right. Click on it to start the installation.
You can also use the following link:
https://get.teamviewer.com/supportblitzhandel24
2. Save file
You will then see the following view. The installation file saves itself automatically.
Clicking on "Try again" is therefore usually not necessary.
3. Execute the downloaded file
After the file has been downloaded (duration approx. 20 seconds), you can click on the file.

You can also find the "TeamViewerQS.zip" file under "Downloads".
tt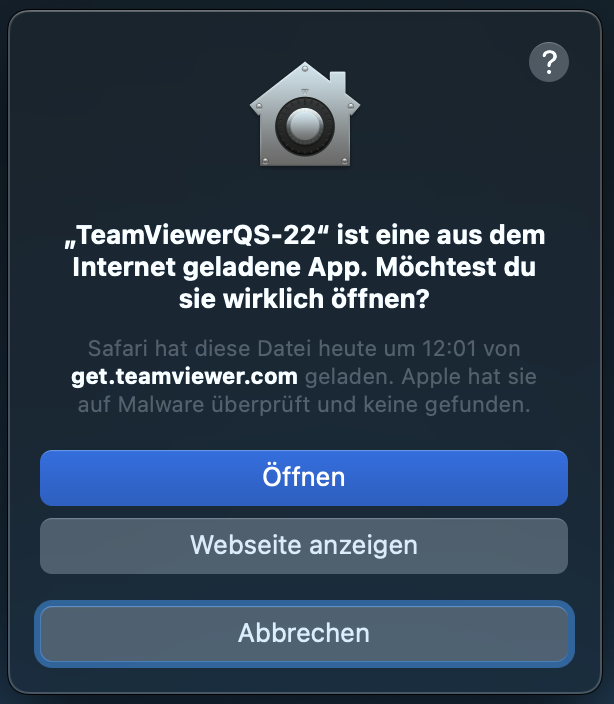 5. Ready to go!
As soon as you see the session code, please let us know that you are ready to go via live chat or phone call. Our technician will then contact you.
6. Allow
Please click "Allow" as soon as you receive a remote control request.
7. Check access to system functions
When TeamViewer is started for the first time, the following dialogue box appears: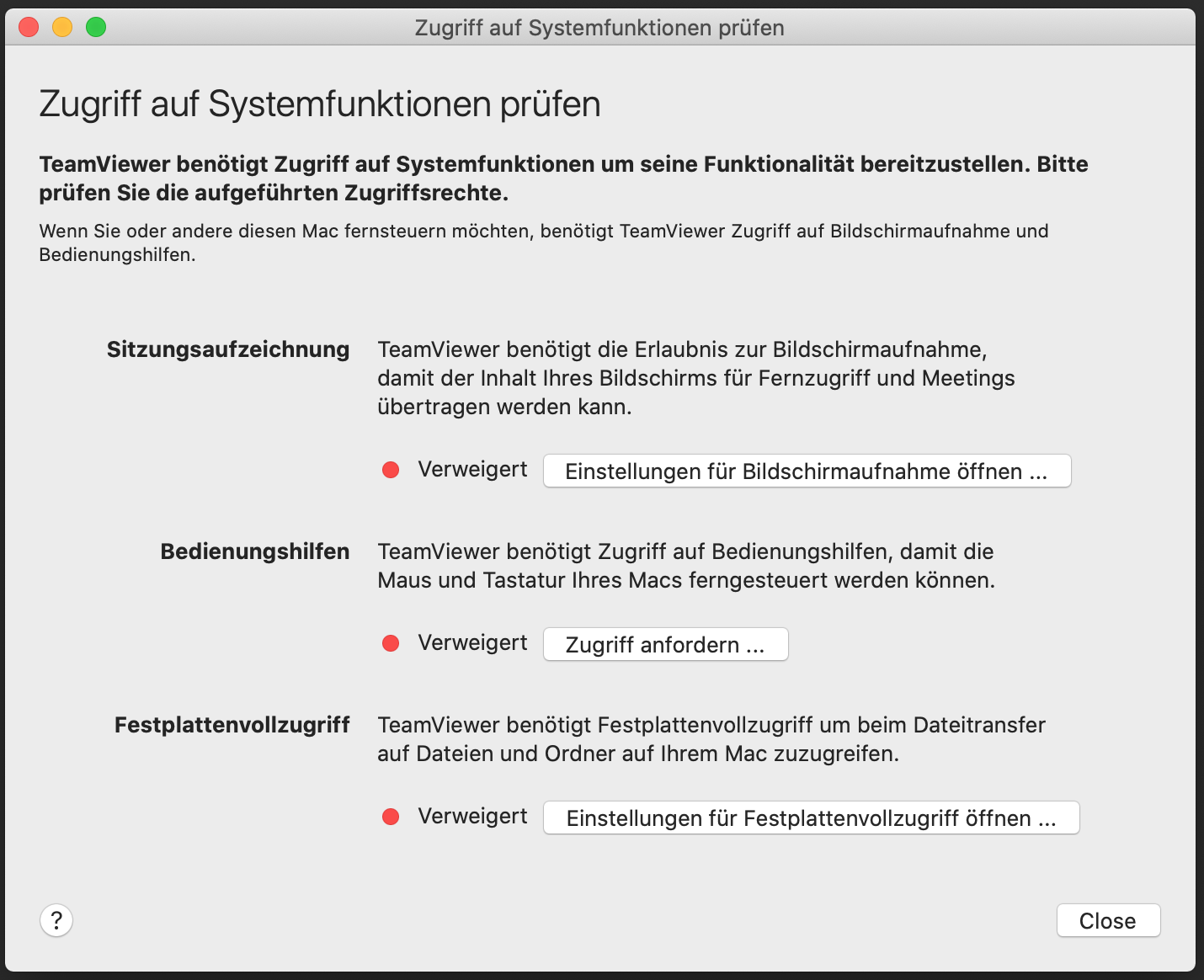 The items "Session recording" and "Operating aids" are important here.
If this window does not appear, you can open it via the help:

To set the permissions, click on "Open settings for screen recording...".
8. Security setting of your Mac
Click on the Privacy tab and then on Screen Capture.
Check the box for "Teamviewer Quick Support". Before doing so, it may be necessary to click on the lock at the bottom left so that you can edit the settings. When you click on the lock, you will be asked for your password.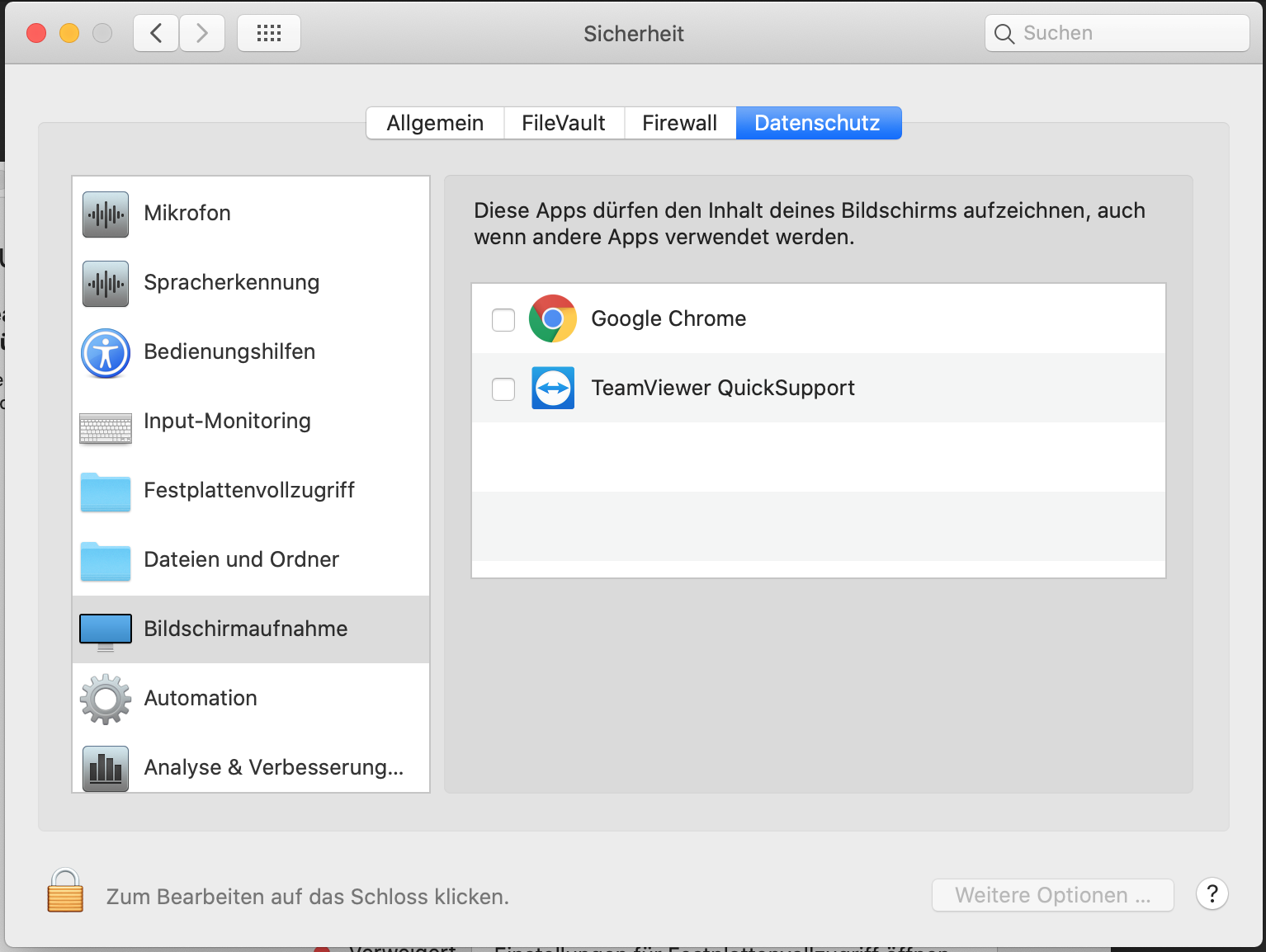 A window may open. Click on "Exit now".

9. Release operating aids
Go to the item "Operating aids" on the left-hand side and place a tick next to "TeamViewer Quick Support".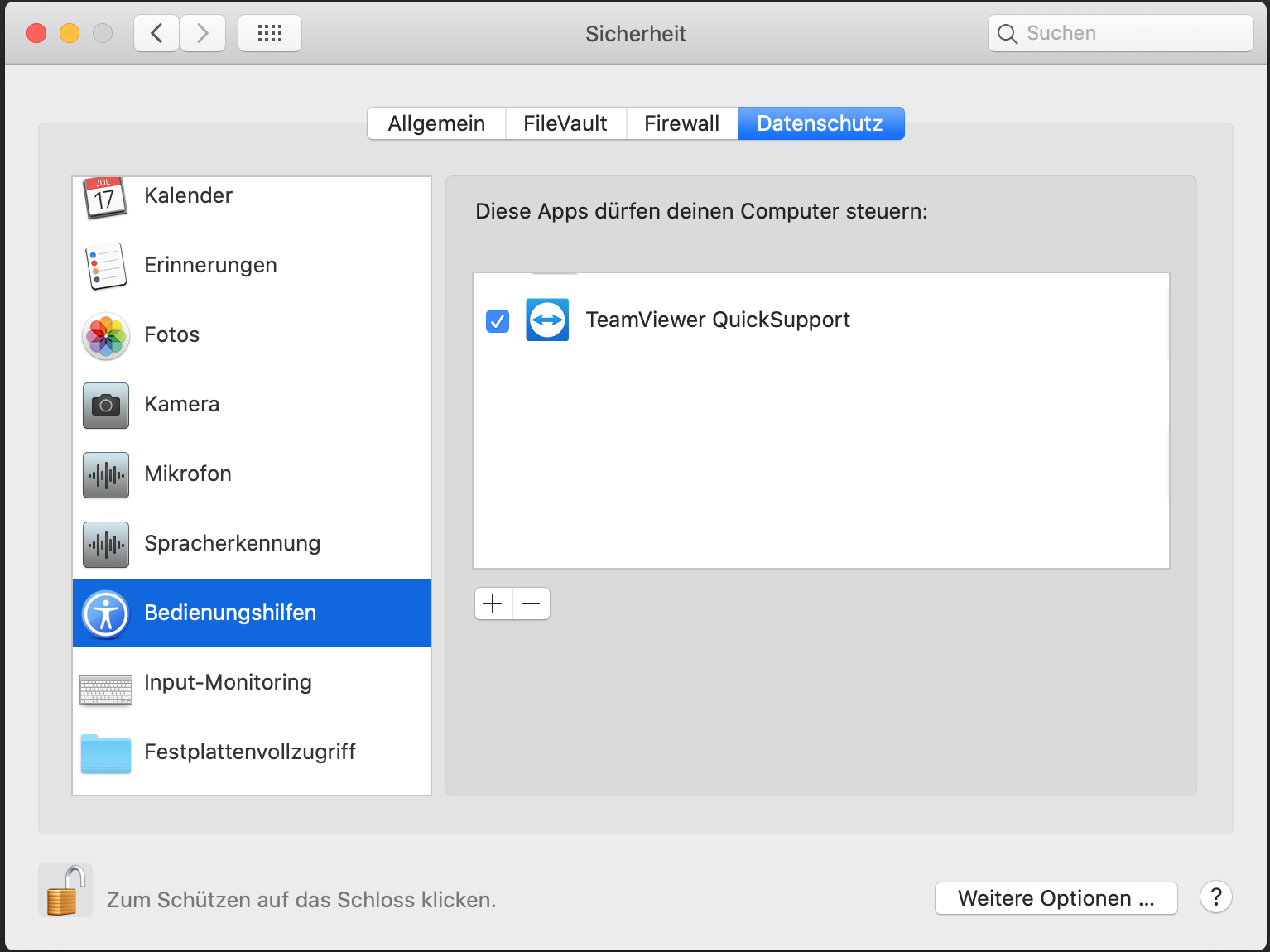 10. Completion
This completes the setting of permissions. TeamViewer now has sufficient permissions for your remote session partner to access your Mac. Restart TeamViewer and tell your partner the ID and password so that remote maintenance can begin.
It is still possible for you to access the keyboard and mouse. We do not advise you to do this during remote maintenance, as you will block our staff from accessing your mouse pointer.
If you have questions or receive a question from our staff, you can chat under the TeamViewer overview.